Anu Script Fonts are very attractive and beautiful in look. Even if you don't know how to use Anu script manager software.. it is very easy to use these Anu script decorative fonts in your designs. Just follow the step by step guide in this article…
Let's find out!
First, download these Anu fonts Here.
Then follow the following steps to use these fonts without the knowledge of Anu Script Manager Software in your windows computer.
First Download and install the above anu script fonts and all other telugu fonts.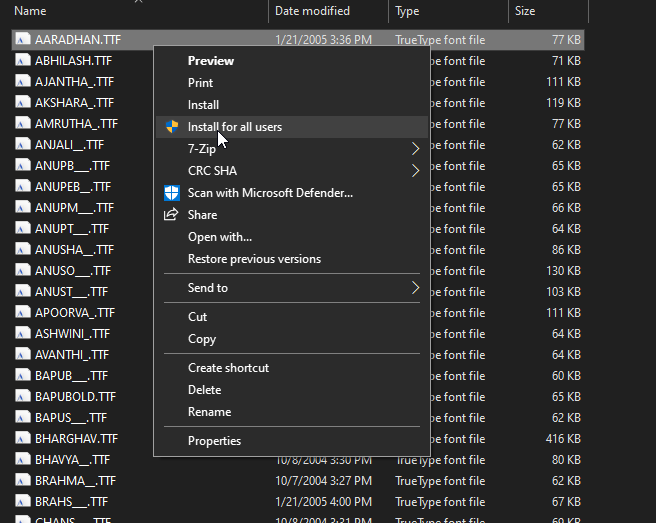 Then type the Telugu text you want by using some online tools from English to Telugu.
Next Copy all the Telugu text you want to convert into Anu Script format. and come to this site Kolichala.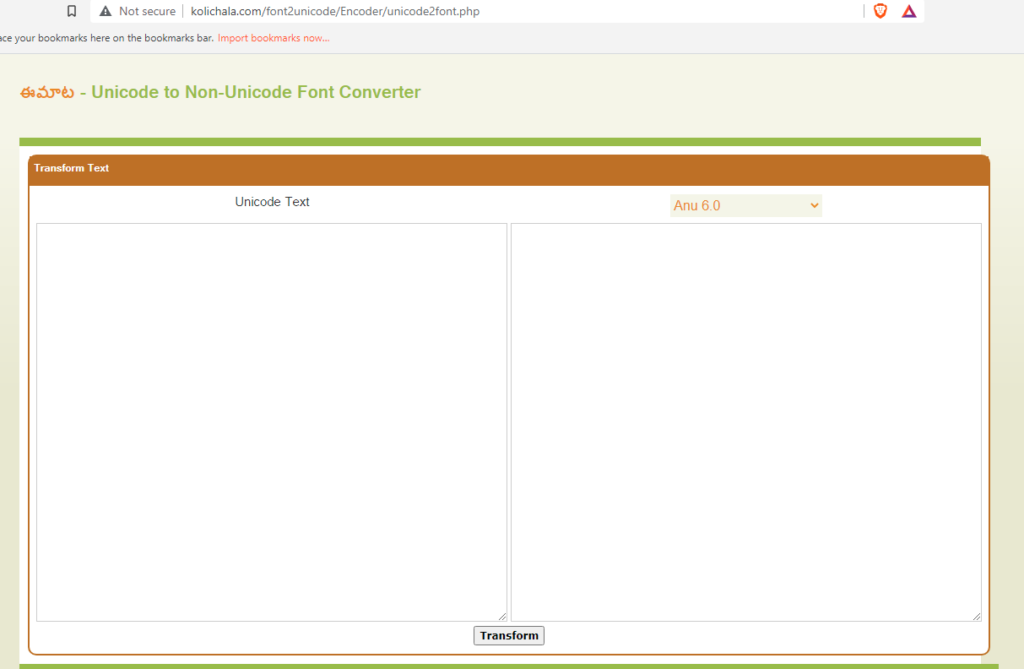 Now in the Unicode section paste the Telugu text you typed by using easy English to Telugu converter. Then choose Anu Script version 7.0 from the dropdown on the top right side and click on the transform button below.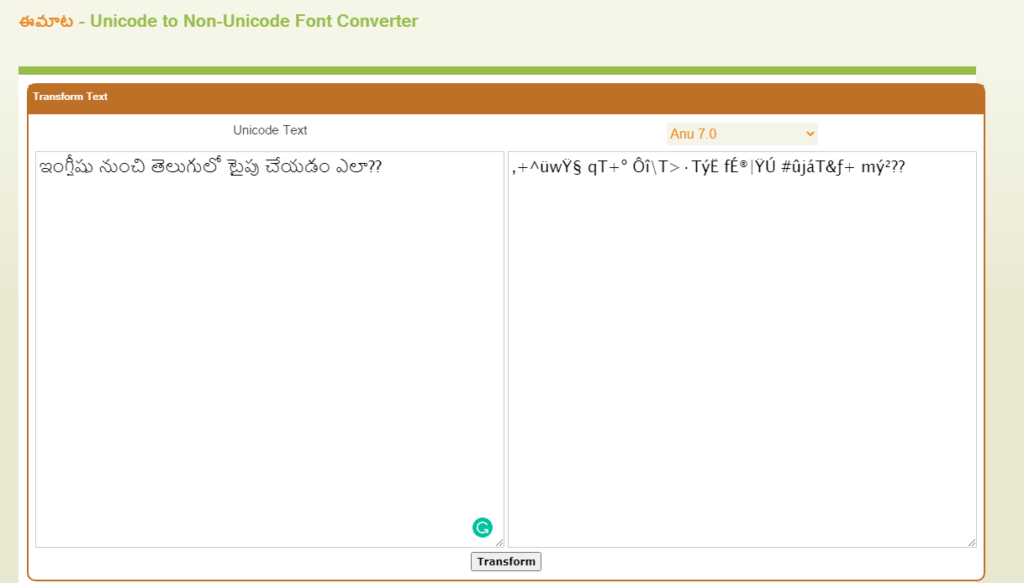 Boom!
Your Telugu Unicode font is now converted to Telugu non-Unicode or Anu script format, Now let's use them in Microsoft Word. Just Copy them
Open Microsoft Word. and paste the converted code.
Right, then choose the Anu Script font you want to display… Here I am choosing my favorite Geetha Font, You can choose any of the installed Telugu fonts…

Done!
Did you get it?
Comment below your experience…, We will be happy to know…
If you find the blog helpful, then don't forget to subscribe to our blog below in the email box to find the latest blogs directly to your email inbox.
To read our other blogs click here.
Thank you.